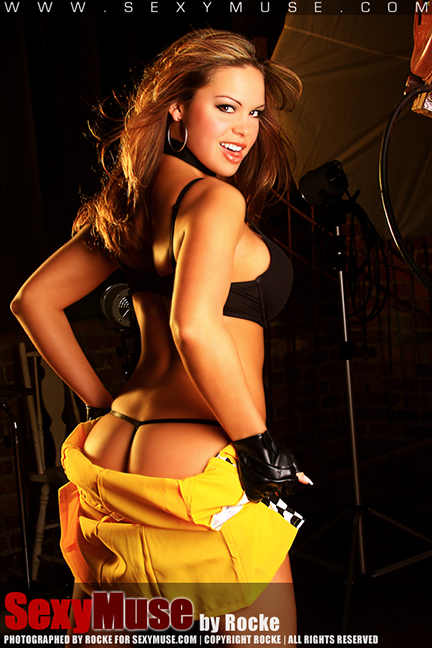 A few weeks ago I was in New York and I was amazed of how many taxis I saw (BTW, I didn't see any women behind the wheel). Taxi cabs are both loved and hated by New Yorkers. They serve as a quick and easy means of transportation across Manhattan. The downside with having an abundance of cabs is the traffic that results. With more than 12,000 yellow cabs that service the city you can imagine the nightmare of the traffic-jams.
These yellow taxis have been the inspiration of many artists and even a whole TV show has taken place inside these vehicles (Taxicab Confessions: New York). Here at SexyMuse we couldn't escape this effect.
Anna Smith is the new SexyMuse model for this week. Her super hot Taxi outfit, her sexy lingerie and the amazing way this girl of girls display her energy in front of the camera will make you change your perception of NY taxis forever. After all, who said a traffic-jam can't be sexy?
Enjoy,
Rocke