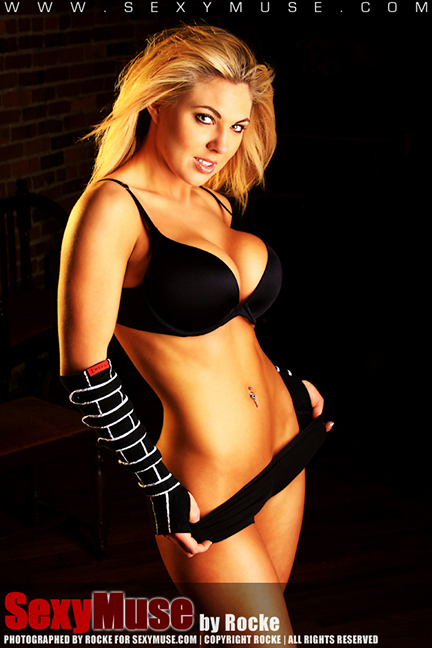 Remember a few weeks ago when we talked about Tennessee; the southern & country feeling in the air and the high odds of finding that girl next door?
This week, we are very happy to present SexyMuse model Mallory Clark, another amazing hottie out of that big pool of beautiful woman you'll find at the home of the country music.
For the most part, you'll find her wearing bikinis, but when you talk about how to make a nice set of lingerie look sexy (or any piece of clothing for that matter), she seems to have the secret magic.
Enjoy these images; there are more to come later and you will also enjoy a video interview of this amazing girl.
Rocke