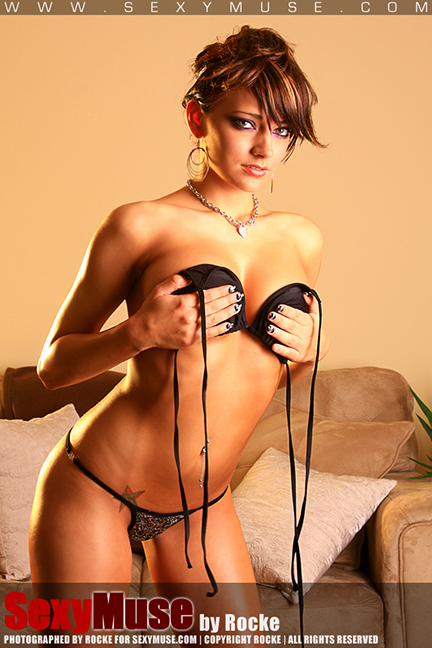 English is not my mother tongue, so the other day when I was looking for the definition of perfection, this is what I found:
Perfection:
* The state of being without a flaw or defect.
* The process of perfecting or the state of being perfect.
* A perfect person or thing.
* The quality or condition of being perfect.
* An instance of excellence.
* The quality of something that is as good or suitable as it can possibly be.
But none of those really defined what I have in mind, so I decided to do something about it.
This week we are bringing you the new SexyMuse model from Orlando FL: Ashley Lynn. Take a look at how bikinis and lingerie outfits sets off this amazing, all natural body of hers.
Pictures are worth a thousand words, and with these images, you'll soon have the concept of perfection as clear as crystal!!!  
Enjoy,
Rocke