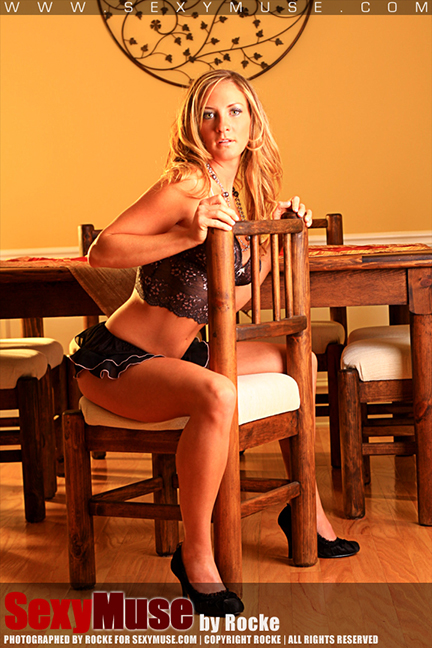 A Hooters Girl (Hooter Girl as commonly used) is a sexy waitress employed by the Hooters restaurant chain. Many of the models you've seen in magazines like playboy, Maxim and others have worked at Hooters at some point.
According to some research I've done, the Hooters Employee Handbook notes the following: My job duties require that I interact with and entertain the customers. No wonder! Where else can you go to find really hot girls that are cordial and very fun to be with?
Well, on my latest stroke of luck, I went to Hooters and hit the jackpot. New SexyMuse model Jenna is an all-southern girl with all the charisma you can find on a woman as hot and beautiful as she is. Not only was she a wonderful hostess each time I was at the restaurant, but she also managed to make the whole experience 100 times better.
And that has translated to her photo shoot as well. She was so prepared, willing to go the extra mile, so comfortable and helpful that even today, I still have a hard time believing her when she told me it was her 1st time. Not only was she great, she also brought along some friends that made the whole experience out of this world.
Enjoy the photos, and remember to leave some comments. I want to go back to Jenna and show her that even after only her 1st time, she can be a very inspiring model: a truly SexyMuse.
Rocke