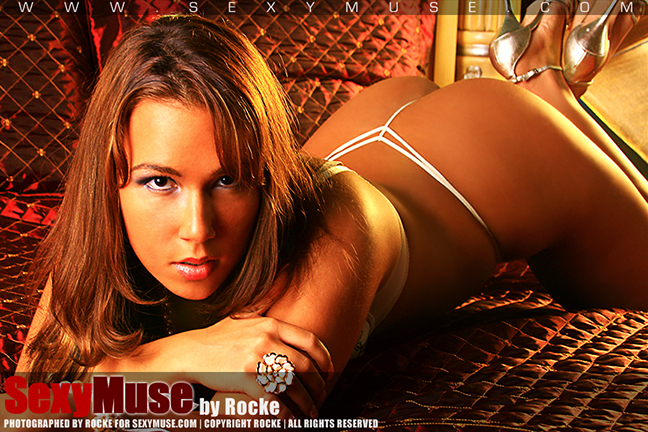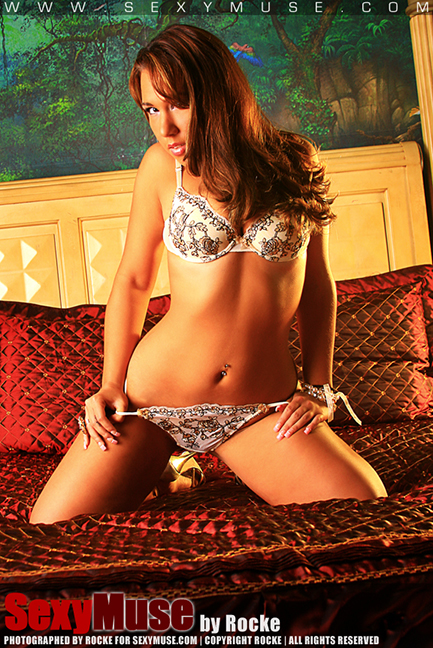 One thing that really surprises you went you visit New York is the amazing mix of different people that you find. You don't need to travel all over the world to find out how people dress, what they eat or the language they speak. You just have to pay a trip to NY and it's all taken care of.
It was between all those crazy mixtures that I found our newest SexyMuse model Anna.
At first, I thought she was Hispanic; her size, her face and her big… smile had me confused. Well, after talking to her for a little while, I found out she is everything but Hispanic.
Her heritage is a combination of so many places all over the world that I can't even remember, so I just concentrated on the international language of HOTness.
First, this very sexy girl impressed me with her beautiful lingerie set. Later her 'to die for' bikinis impressed me even more.
You know what; I better let the images speak for themselves.  
Enjoy,
Rocke