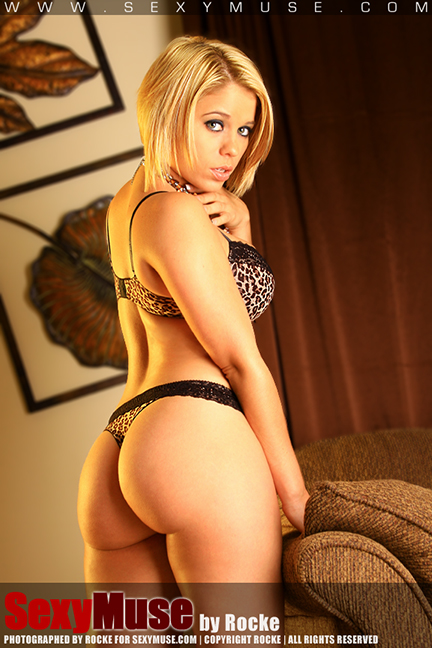 Who says that short girls can't model? At 5'1 Courtney has a look that can kill you. Not only she knows how to bring those expressions to her sexy face, she has a body that would make any guy (and some ladies), die for.

A great hot model to work with; pulling off poses that perfectly fits her body and persona all the time. Lingerie or bikinis, as soon as the camera hits her, the sexy seductive look comes into play. Off the camera she is a very funny and silly southern girl, and you'll see her smile more often than not.
Our New SexyMuse model Killa Courtney, is also very confident and she is in love with her body. While we are talking about Courtney's body she has (and love), that booty that… well, let me put it this way, there has been beautiful women with amazing curves, there was JLo, there was Vida Guerra, but guys a new time has arrived: Welcome to the Killa Courtney's era!!!
Enjoy,