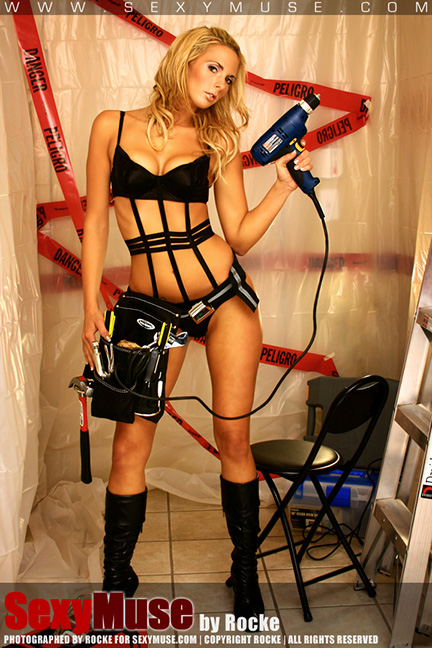 There is nothing sexy about a construction site. That's what I though just until I found our SexyMuse Layna doing some repairs around the workplace.
'Peligro' is Spanish for danger; you can definitely see why we need that red tape all around this construction area.
Now I got you thinking of sexy-building something, right? Layna will be one of our models at the upcoming SexyMuse workshop. Come and join us!!!
Enjoy,
Rocke
www.rockephotography.com