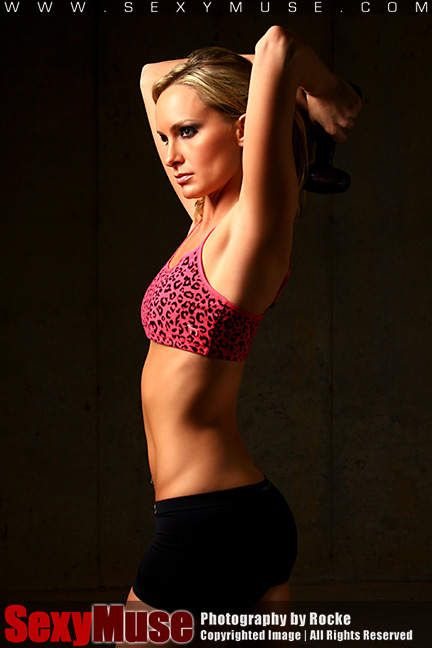 People who exercise are healthier, more energetic, think more clearly and sleep better, according to what Newsweek reports. Researchers at Leeds Metropolitan University have also demonstrated that people who exercise perform better at work.
But even when you admit that you'd feel better if you exercised, it can be hard to adopt the habit. That's why, here at SexyMuse we keep bringing you 'motivational images' so you have that extra push and decide to jump into the 'fitness mode' already.
This week, SexyMuse model Carrie is here to show some of her ways to Stretching and working with a little weight. She looks so good while doing it, don't you think?
Enjoy!
Rocke
www.rockephotography.com