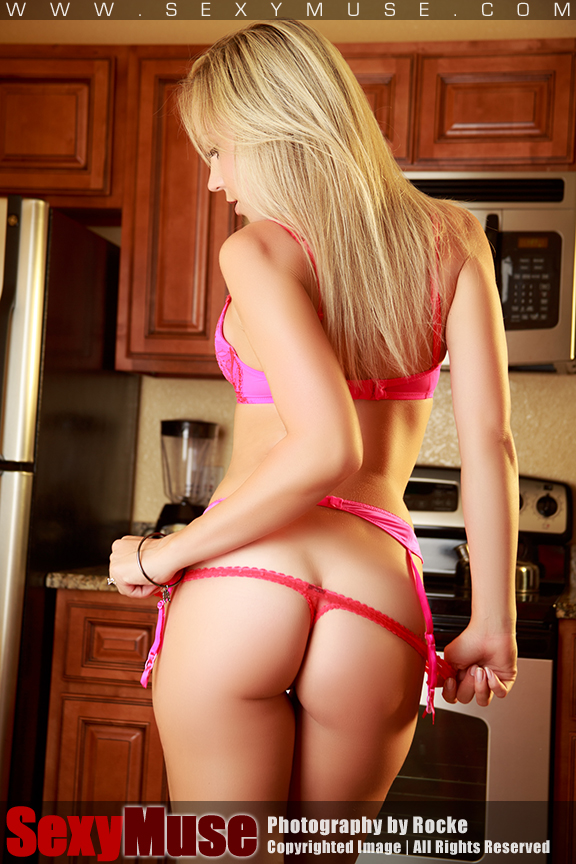 We have much to be thankful for here at SexyMuse. Our families. Our liberty. Our magnificent black leather, La-Z-Boy recliner for watching football. And the fact that we get to work with the most spectacular-looking girls you could imagine!
Say "Happy Holidays!" to the sensational Kelly McCarthy, our blonde and busty vision in pink. Looking like this, it's hard to believe she's a Wisconsin farm girl at heart who used to ride a tractor around her daddy's ranch.
Clearly she learned a little more back home than just how to handle heavy equipment. Like how to dress phenomenally in a garter—and pout like she's favorite for gold in the World Pouting Championships.
Before you sit down for some turkey, check out the rest of Kelly's amazing shoot below. And then say, "Thanks, SexyMuse!"
It's OK: you're welcome. It's our pleasure entirely.
Enjoy!