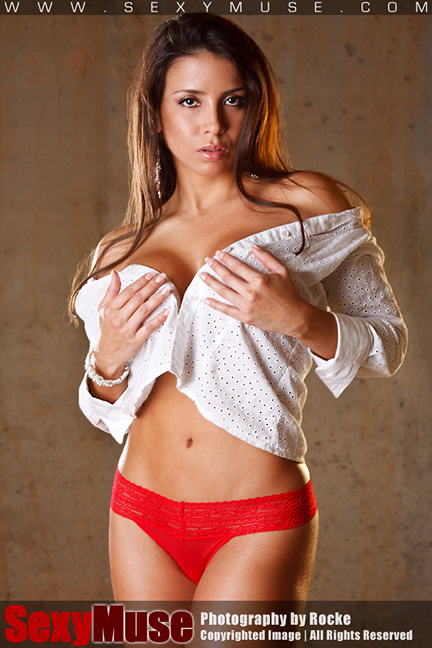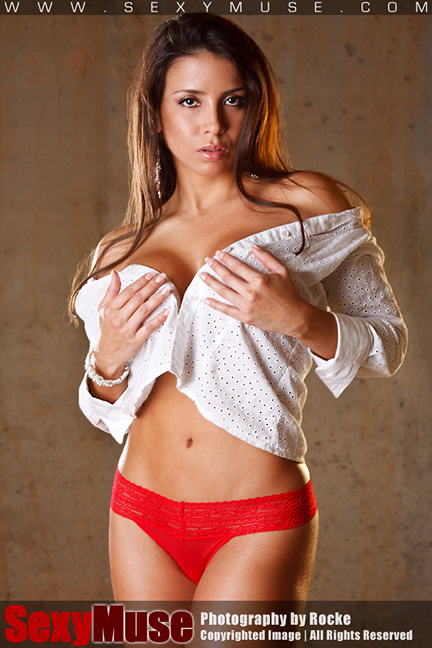 This Latin hottie (Colombian) is the perfect example of beauty and brain. Her passion for fitness and a healthy lifestyle has given her the highest confidence about her figure and persona, "feeling SEXY is not just about having a nice physique, it is more about your attitude" she said.
Per our SexyMuse model Kiara, having a positive, friendly attitude is what really makes her a very attractive and sexy woman. And who can resist a sparkling smile?
She loves art and has always been involved in different artistic expressions, like dancing, plays and modeling. According to Kiara, when working on a project as a model the most important thing is to portrait what the photographer is looking for, that expression, that look. By combining these you will create that beautiful image that will place a thought (or two) in any person's mind.
Confidence, assuredness, fantasy, romance, Intelligence, a woman who is not afraid to seduce her man… that's Kiara's definition of Sexy. Don't you agree?
Enjoy!
Rocke
www.rockephotography.com