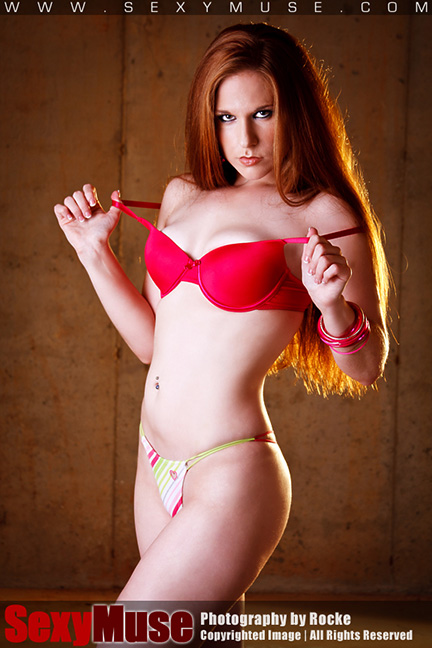 Standing at a mere 5'3″, Heather is further proof that big things really do come in small packages.
Hailing from Dunwoody, GA, this redheaded firecracker keeps her petite build in tip-top shape by playing competitive kickball twice a week, and has even been known to take Sundays off from work in order to cheer for her favorite NFL team, the Indianapolis Colts!
Gorgeous, feisty, AND an avid sports lover? She is, by far, every man's dream… and for that, the perfect SexyMuse!!!
Enjoy!
Rocke
www.rockephotography.com