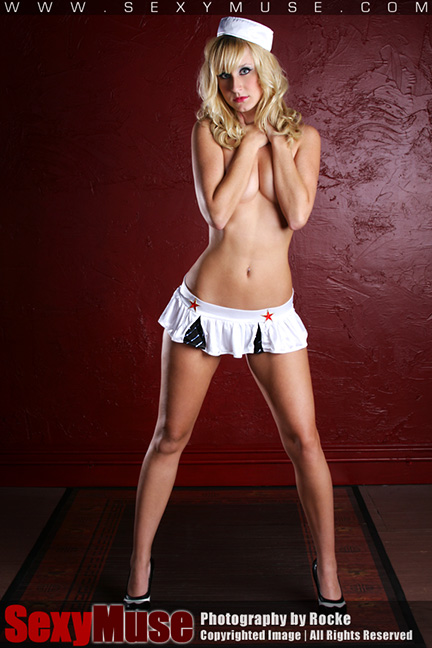 Halloween (or Hallowe'en), is a holiday that's celebrated annually on the night of October 31. It originated in Ireland, and is celebrated in quite a few countries including Ireland itself, the United States, Canada, the United Kingdom, Japan, New Zealand, Australia, Sweden among others. It's celebrated in a variety of ways and activities including trick-or-treating, ghost tours, bonfires, costume parties, "haunted house" tours, carving pumpkins (Jack-o'-lanterns) and reading / watching scary stories / movies. Well, some of that has changed over the years.

Nowadays, kids care about how much candy they get. Adults care about how much "eye-candy" they get, LOL.
Sexy costumes has become a 'thing'. It's the one weekend women can dress like Sexy symbols in public and get away with it. A friend of mine once said: "It's just fun, and everyone wants to look hot and show it, you know?"
Here at SexyMuse we could not miss this opportunity to celebrate such a Sexy day. We actually think that we need more of these days all year round (like every week or two, LOL)
Enjoy!
Rocke
www.rockephotography.com