SexyMuse model Emaya: A puerto rican, cherokee indian, german and irish all combined for an exotic sexy look.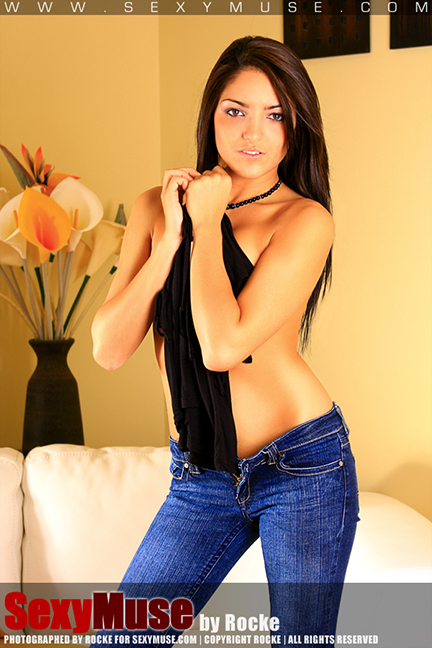 Normally, when a new model comes to her 1st shoot they are a little bit nervous. Slowly they start getting comfortable until the point when "everything looks so normal" (whatever that is)
About 10 seconds was all it took for new SexyMuse model Emaya to feel "como pez en el agua" (in her element) during her first professional photo shoot.
Quick-witted, traffic-stopping, sexy, stunner, smoking-hot, peachy, dreamy, heavenly were some of the comments of the crew when we finished the shoot. I bet you can come with some other of your own…
Enjoy,
Rocke
www.rockephotography.com