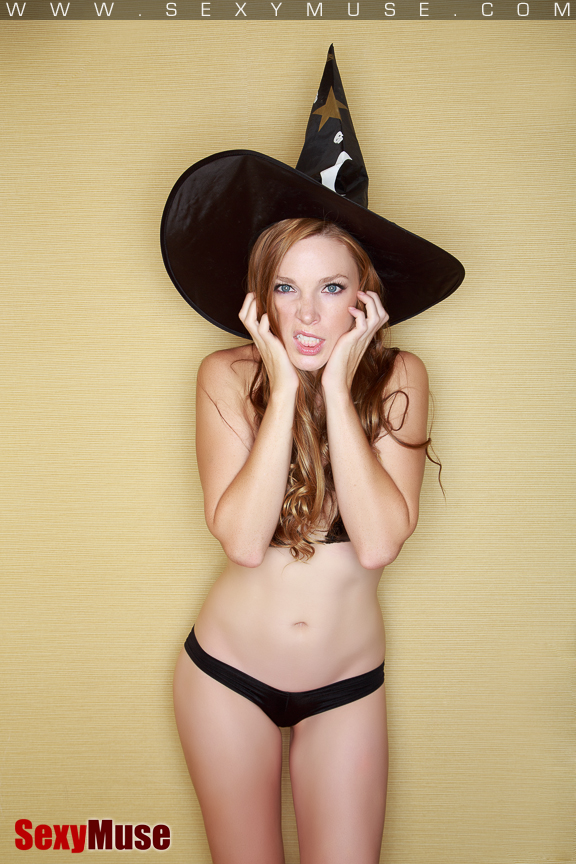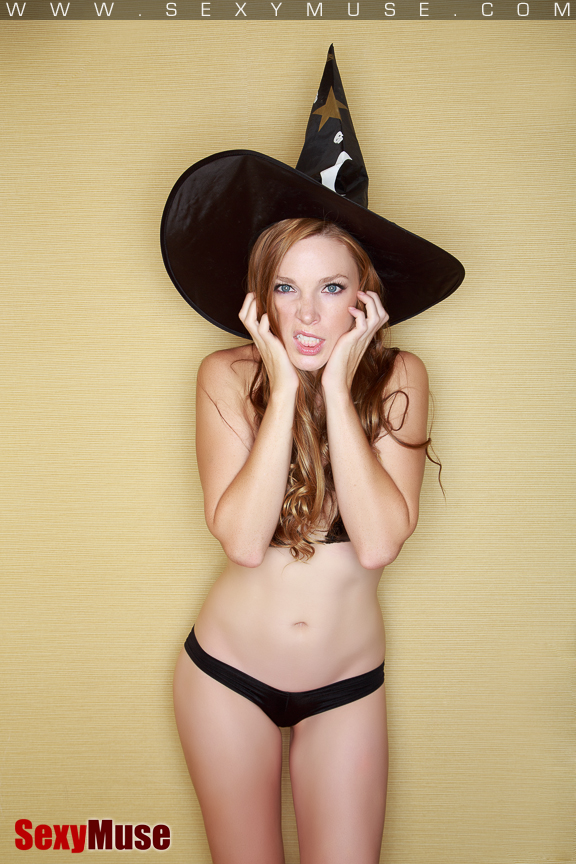 At SexyMuse our fire is burning and our cauldron is definitely bubbling – which means it can only be Halloween!
Our very wicked witch this year is the delightful Claire of Nashville, TN and, when she turned up at SexyMuse HQ for her shoot, she insisted on dressing from head to toe in black – like all good witches.
Sadly we couldn't lay our hands on too many black clothes for some reason that day, but we did the best we could…
Cute and cheeky in equal measure, Claire certainly got our Halloween office party started.
Don't miss her shoot below. Then party hard, everyone!
Enjoy!