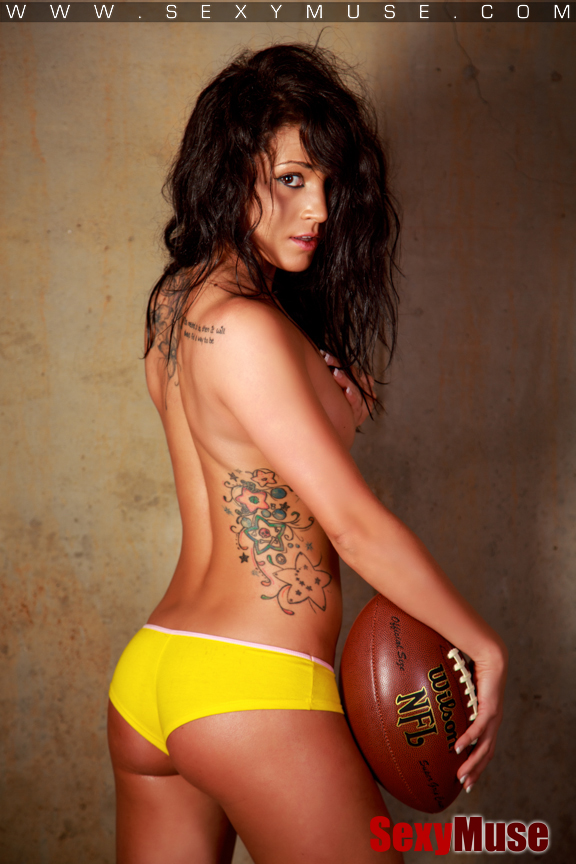 Beer. Chips. 60" HDTV. La-Z-Boy. Check, check, check, and check: SexyMuse is well and truly set for Sunday's Super Bowl XLVIII!
We got properly into the mood by playing a little touch football with this week's model, Mandy. She hails from Chattanooga, Tennessee, and was feeling a little blue that the south has been shut out of the year's biggest sporting event.
So we convinced her to try on a SexyMuse uniform and then let her tackle us as often as possible… This is one southern belle with whom we love to scrimmage.
Don't forget to check out more of Mandy's pictures below!
Enjoy!