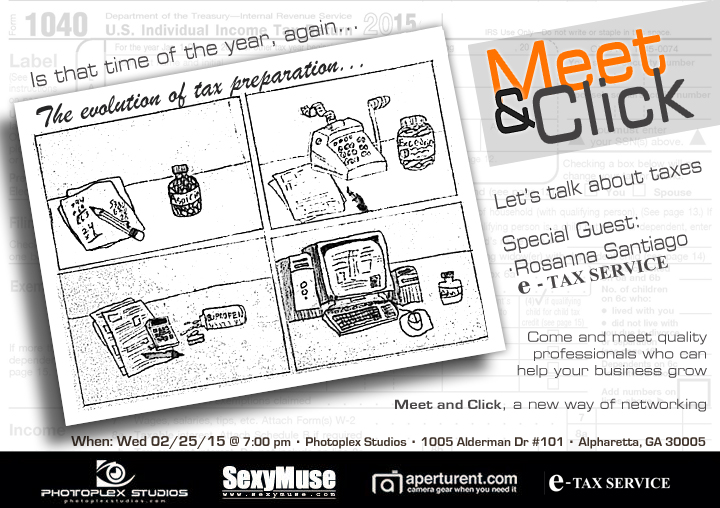 Meet & Click
Come and network with other people in the photography/modeling industry. We'll provide an event with an informal environment that is designed to make it easy to create new contacts and start long and beneficial business relationships. You will find like-minded people to connect, create, and collaborate in amazing opportunities.
What will you do?
* Network
We will provide an icebreaker for you to meet and develop new working relationships people from the industry.
* Learn
Special guest photographers, models, studio and model agency rep's will be there to chat with and answer questions you may have.
* Click
Feel like shooting? Although the primary focus is for you to network at this event, the studio will provide shooting space, lighting, makeup room, wardrobe changing area and most of what you need if your casual conversation develops into a mini-shoot.
* Looking for Modeling/Promo work?
Stop by one of the Agency tables and let them know you are their next star!
Cost: Zero, zip, nada.
Models | Photographers | MUAs | Hair Stylists | Designers | Model Agencies
RSVP HERE or send us an email to casting@sexymuse.com